Please try a quarter feedback form if you haven't already. The students provide some great thoughts, and while not all of them are helpful for all; there are so many great things to draw from. Here's a word cloud to the following question:
What activities/methods/strategies have we done in class that have worked well for you?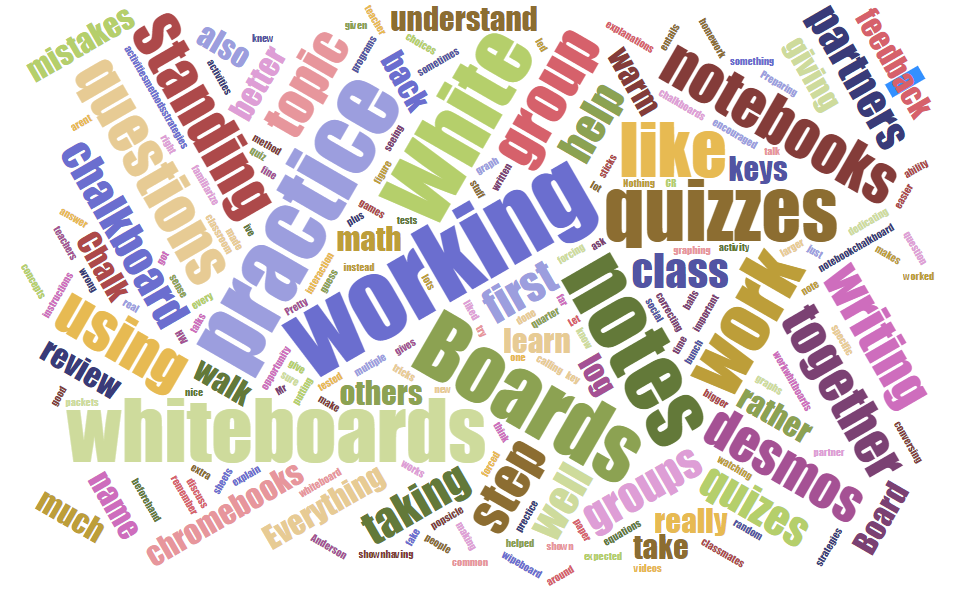 Takeaways? Whiteboards. Working in groups. SBG Quiz system.